Fabricating beautiful and smooth cavities onto glass workpieces
Glass cavity etching process:
Etching the glass workpiece without penetrating the bottom side of the workpiece so as to form cavities (cavity depth adjustable).
This process is often adopted for workpieces such as OLED cap glass, because with chemical etching, this process is capable of fabricating flawless and smooth cavities which are exquisitely transparent and able to transmit lights without distortion.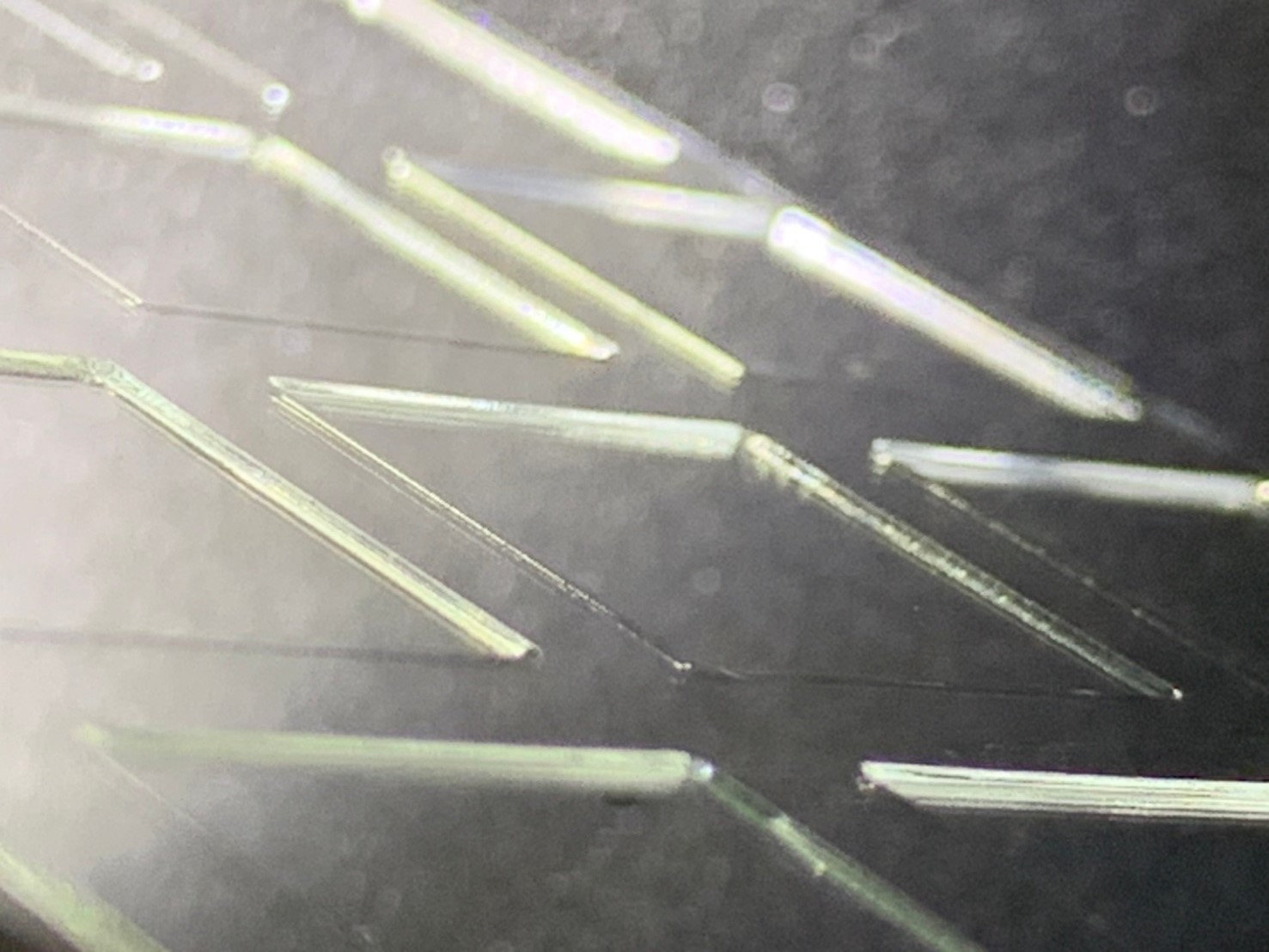 Features
Standard specifications
| Glass type | Soda glass, Non-alkali glass, etc. |
| --- | --- |
| Processable size | ≦730 × 920mm |
| Thickness | 0.05〜2.0mmt |
| Cavity size | φ10μm |
| Cross-sectional shape | Tapered shape |
Differing from mechanical processes, NSC's chemical process is capable of flawless, smooth finishing on the cavities.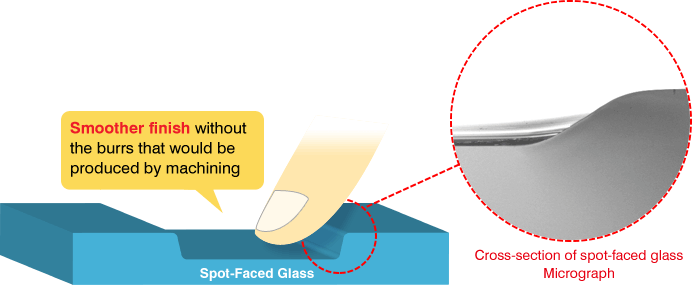 Uses and Applications
Specific Examples
For displays: Cap glass for OLED
For vehicles: Cover glass for center information displays
For semiconductors: Sensors
Materials and parts for laboratories