Chemical High-Purification Process of Natural Graphite & Carbon Materials
Since the components of glass and the impurities of natural graphite are remarkably similar, NSC has been conducting researches and developments in which we applied our chemical process technologies for slimming LCD glass panels to the uses for purifying graphite.
As the result, NSC successfully completed the high-purification processing technology by utilizing our chemical recipes for LCD glass slimming.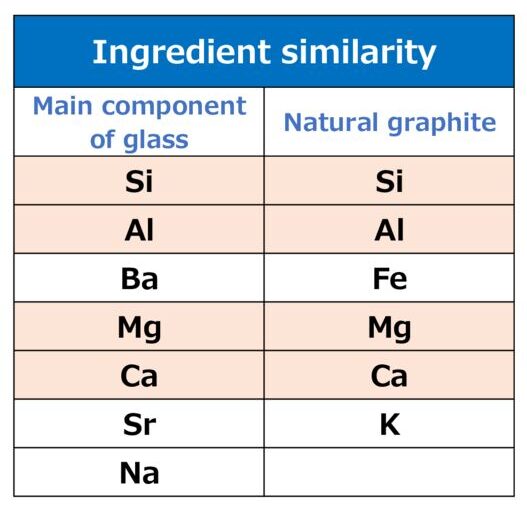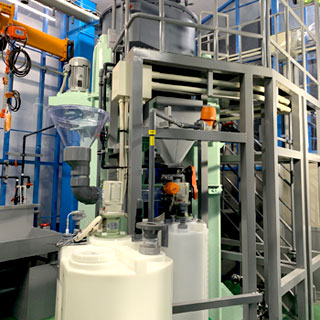 NSC's High-Purification Pilot Line
Features
NSC's high-purification process for carbon materials and natural graphite can reach the purity of 99.95wt% or higher.
NSC conducts high-purification process for natural graphite and carbon materials in Japan. This process is capable of high purification for materials containing impurities such as Si, Al, and Fe. NSC takes orders for the process with target materials provided by the customers. NSC also accepts re-purification orders for those materials with unqualified purity.
Expertise in treating dangerous acids
Since establishment of the company, NSC has been acquiring the advanced technologies in handling dangerous chemicals such as hydrofluoric acid. From high-purification process to chemical waste treatment NSC provides one stop solution to our customers, so that processed workpieces with high quality can be presented to our customers under the operation which is both safe and in compliance with environmental regulations.
Diversification of graphite sourcing
To deal with country risk, NSC has established a diversified SCM structure and procures natural flake graphite from Africa, Europe, North America, and other locations.
Processing results
| Material | In Laboratory | In Pilot Line |
| --- | --- | --- |
| Flake Graphite + 50 mesh(300μm) | 〇 | 〇 |
| Flake Graphite + 80 mesh(180μm) | 〇 | 〇 |
| Flake Graphite -100mesh (150μm) | 〇 | 〇 |
| Flake Graphite (≦10μm) | 〇 | △ |
| Spherical Graphite (≦20μm) | 〇 | △ |
| Others | TBD | TBD |
Graphite particle size
The particle size only changed extraordinarily little after high-purification process because NSC's uses chemicals to conduct this process.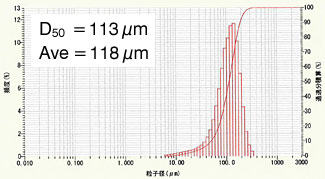 Before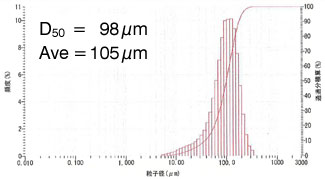 After
Reduce impurities size
Reduce impurities size while purifying the graphite.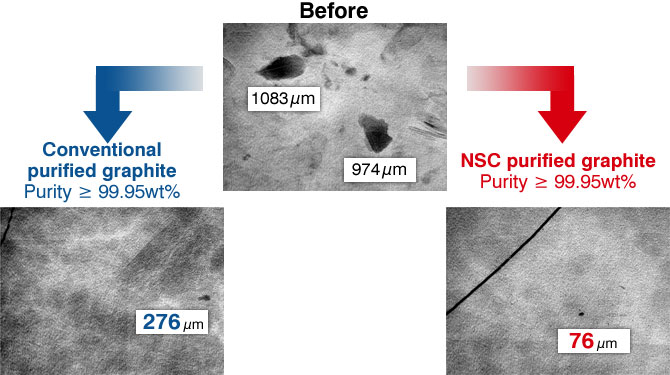 Uses and Applications
Specific Examples
Material for Carbon Brush
Material for Graphite Sheet
Material for Additives
Material for secondary batteries (Anode Electrode Materials, Conductive Auxiliary Agent)
Material for Graphene